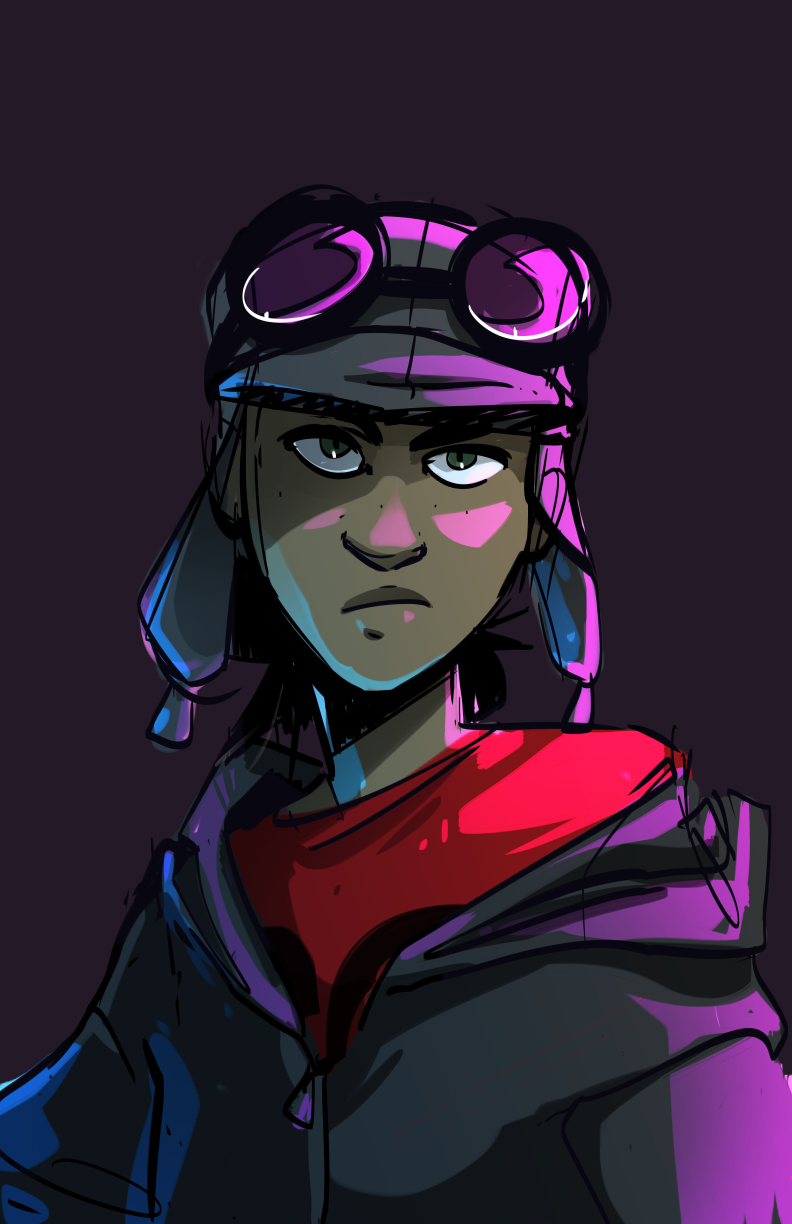 Baz
A pessimistic parkour kid who is running from something. Some would argue she's running from everything.
Milo
A strange but extremely friendly traveler! Her skills with technology are impressive but also a little odd.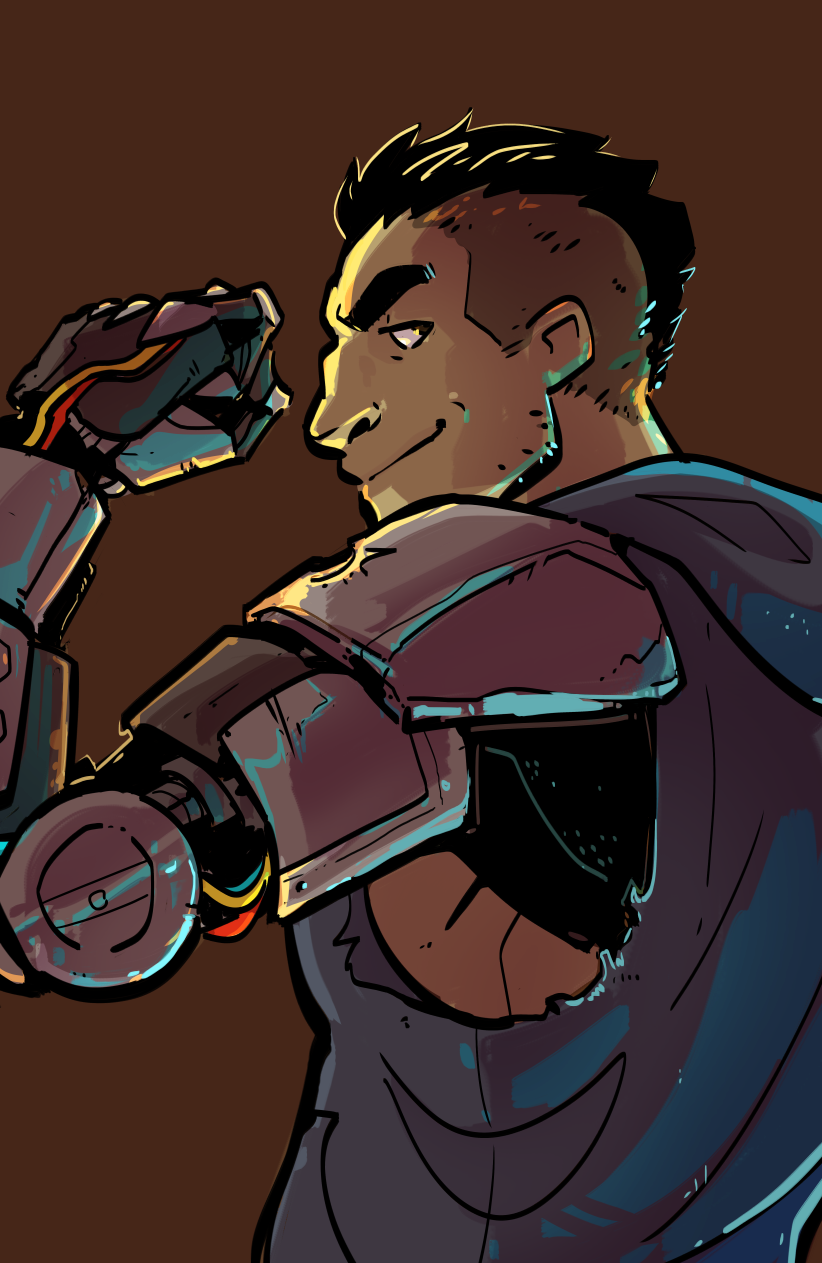 Malcolm
A bold and persistent cyborg. He's the bane of Baz's existence and shows no signs of stopping any time soon.